Swiss Colony
has been making mouths water since 1926. Since then, their reputation has only grown and gained favor with all those looking for fun and delicious fare that they can order from the ease of their own homes, whether by phone, catalog, or website.
There is a huge assortment of great edibles to be found on The Swiss Colony's website, but lets not forget the adorable gift sets- like this
Plush Bear and Truffles set
for only $21.95! I have to say, this would melt any heart. I want it for myself- but I would love to give it to my son. He loves teddies, and of course, his chocolates! But if my husband wanted to send it to me...well, I surely wouldn't send it back :)
If your love has a super sweet tooth, take a look at this festive assortment of
Valentine's Day Candies
. It comes with six sections of premium candy, just in time for your special night out. Jelly Belly Jelly beans, sour cherry balls, juju hearts, and more- all wrapped up in a pretty tin and delivered to her door (or office!)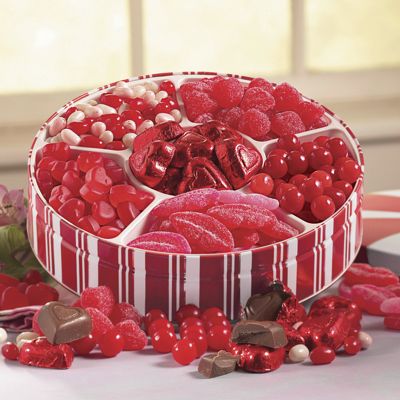 If you have a family get together or a party to celebrate, might I suggest the
Mint Chocolate Cheesecake
. Smooth chocolate on the outside, as a hardened shell over the soft and creamy mint cheesecake inside, with a chocolate crust- it is enough to make any lover of mint, chocolate, or cheesecake weak in the knees. As for me, who loves all three with a passion, I loved it. It needed some time to set in the refrigerator upon arrival, but after that, it was right as rain, and everyone in my house enjoyed it.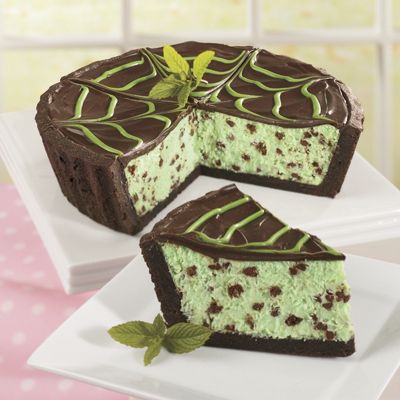 This unique flavored cheesecake would make an excellent addition to your Valentine's Day Menu- and if you hurry, you can still order in time to get here for the big day!
This decadent giveaway begins on
Friday, February 10, 2012!
a Rafflecopter giveaway