The technological era has dawned at our home. The kids, claiming they needed computers for schoolwork, have managed to snag their own laptops or netbooks. My family thinks my laptop is surgically attached to my body. It's the ultimate can't live without it accessory. I use it for everything. Emailing the kids' teachers, finding delicious recipes, chatting with friends, finding coupons, downloading pictures, basically everything. The kids use it for school reports, gaming, and socializing.
With the amount of time spent on our computers, we manage to find items daily we want to print. My son has spent the year complaining about the picture quality of the photos he has added to his schoolwork. Since the photos are often a heavy percentage of the grade, we needed a printer designed for photos like the
Epson Artisan 730 All in One Printer
.
Rated #1 in photo quality, Artisan inkjet printers also deliver incredible performance, with the Artisan 730 achieving the World's Fastest 4" x 6" photo print speeds. Get 4" x 6" photos in as fast as 10 seconds. The Artisan 730 gives you all the tools you need with a smart touch panel and 2.5" LCD. Print, scan, and access memory card slots from any room in the house with Wi-Fi CERTIFIED™ n wireless networking and built-in Ethernet networking. Or, use Epson Connect to print directly from your smartphone, iPad®, tablet and more.
This printer was easy to set up and the WiFi factor was wonderful. It's so nice to be able to print from other rooms in our home and connect all the computers to one network. Not having to hunt down the printer cable whenever I need to print from my laptop is a definite plus. The picture quality for photos is excellent. I see a definite improvement in school projects in the future! Because I often scan documents for work, the quality and ease of scanning is an important consideration for me. The Epson Artisan 730 did not disappoint, producing high quality scans easily. Did I mention this printer works with Apple products to print items directly from the iPhone? The only downside I have found with this printer is that the cost of ink is expensive, especially when it is used often.
When it comes to technology, I have been super jealous of one of our friends who has a home entertainment theater. They have the whole works, movie seats, a projector, and a popcorn machine. I had dropped hints, which went unheeded, to my husband about my desire to create a home entertainment center of our own. My wishes were granted when I received the
Mega-Plex MG-50 Projector
.
The MegaPlex MG-50 supersizes movies, games, slideshows and presentations. Place your Apple® device in the built-in dock or connect your smartphone, tablet, gaming console, PC and devices. Bright output lets you project vibrant images so large and colorful, they're sure to amaze your audience. You'll never be confined by small screens again. And, the portable MegaPlex also features built-in stereo speakers and easy control via your device's touchscreen or the remote control.
Not only can I connect it with my PC, I can watch my favorite movies without being limited to the small screen. These are larger than life, up to 12 times bigger than a 40 inch screen! When I want to listen to music, the speaker dock allows me to play what I want to hear for a change without having to display video. It's great for a girl's night out too. Being small, lightweight and portable, I can pack it up and carry it anywhere I want as long as they have an electrical outlet. The downside? My kids have discovered they can use it to project photos of themselves and their friends, limiting the time I can use the MegaPlex.
This is truly a Mother's Day dream for a semi-techy like me. Want to learn more? Connect with Epson on
twitter
and
facebook
. The Epson Artisan 730 All In One Printer usually retails for $199. For a limited time it can be purchased for $99 on the Epson site
.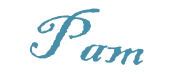 I received the above mentioned free product(s) for review purposes. I am disclosing this in accordance with the Federal Trade Commissions 16
CFR
, Part 255 Guides Concerning the Use of Endorsements and Testimonials in Advertising. I was not asked to provide anything other than my honest opinion.