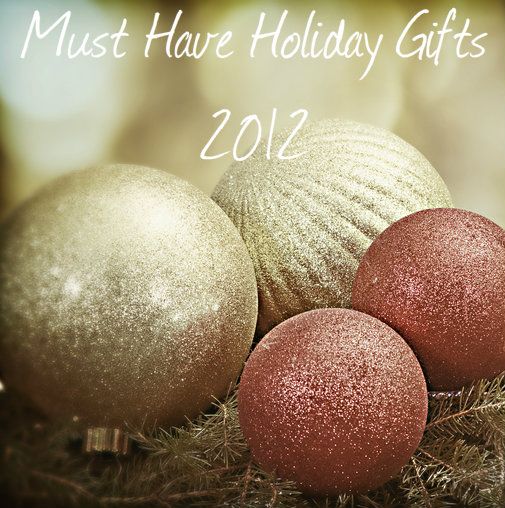 The gourmet connoisseur on your list.
A grandmother who has everything.
The teacher, so devoted and hard-working.
A surprise guest at your holiday gathering.
That someone particularly special you want to treat with indulgence.
The need of extraordinary gifts for the holidays that hold a wide appeal are significant, yet the task of discovering just the right selection, particularly during the frenetic rush of holiday shopping, can pose a great challenge to even the most experienced of holiday shoppers. Whether you are intentionally seeking a gourmet gift to delight your recipient's palate or are finding your creativity waning as the shopping days grow short, you can hit the mark with ease by selecting a delicious gift of quality chocolates.
Why Chocolate?
Cacao tree seeds have been used for millennium to create chocolate drinks, with even the history of solid chocolate centuries old, the onset dating back to the 18th century. As the process of solid chocolate crafting was improved over the centuries, with such refinements as the addition of greater amounts of cocoa butter into the blend, as well as the inclusion of sugars and milk, modern connoisseurs can enjoy an expansive variety of specialty chocolates, both for personal indulgence as well as for gifting. Traditional types of chocolate include sweetened, milk, white,
dark chocolate
with sugar free options now readily available. Fine chocolatiers often create rich flavor combinations by including nuts and crisps within their recipe or by sculpting specialty pieces, wrapping luxuriously around ganache, fondants, fruits, nuts and other fillings.
Why Guylian?
Founded in 1958 by Belgium chocolatier artisan Guy Foubert and his wife, Liliane, Guylian is word renown for their trademark seahorse
chocolate truffles
and commitment to exceptional quality in fine chocolate. Meticulous details on each piece to the finest of ingredients alone warrant a closer inspection and certainly a taste.
To Guy Foubert, founder of Chocolaterie Guylian, chocolate making was an art. He was a visionary dedicated to creating the ultimate chocolate experience, one that no other chocolate could match in quality or taste experience. It is for this reason that the original, signature chocolate truffle recipe has been unchanged for more than 50 years and why each of our chocolate seashells and seahorse chocolates has the Guylian quality signature.
Artisanal Belgian Chocolates
From first view and through each distinctive taste, Guylian Chocolate Truffles stand out as something extraordinarily special. Both the seahorse and shell designs are skillfully sculpted with fine detail, lending to a tantalizing offering for guests and gift recipients alike. The marbling of white, milk and dark chocolates leaves each piece with a unique and original appearance that is all at once appealing.
Guylian Artisanal Belgian Chocolates are carefully marbled to combine the distinctively unique flavors and textures of the finest Belgian white chocolate, dark chocolate, and milk chocolate. Chocolate marbling creates an indulgent, sensorial experience that delights any chocolate lover. Guy Foubert was the first chocolatier to bring together and marble the intricate flavours of Belgian white, dark, and milk chocolates. A Guylian marbled chocolate allows the chocolate's message, its luxuriously creamy texture and rich decadent taste, to be fully appreciated.
Exquisite Gifts, Elegant Offerings
Guylian offers a wide assortment of collections, perfect to add just the right taste to your next gathering or to offer as a
gourmet gift
, certain to be welcomed by anyone on your recipient list. We found the truffles delightful, both visually and taste. Delicate and delicious, with the unique marbling of chocolates, filled with their original praline truffle recipe created of fresh roasted and caramelized Mediterranean hazelnuts. The high quality of these carefully crated chocolate pieces is clear, from one tempting piece to the next. I realized quickly, after sampling, just how well received these belgian truffles would be as the medley of flavors melted in an invitation to just "one more" piece.
The Guylian Quality Signature ensures that we use 100% pure cocoa butter in our seashell chocolate truffles, the critical ingredient that makes chocolate so desirable as it delivers the luxuriously creamy mouthfeel for which the best premium chocolate is known. Guylian does not allow cocoa butter to be replaced by cheaper vegetable fats; as vegetable fats don't deliver the same taste experience and mouth feel consumers expect from premium chocolates. It is this quality promise that delivers the superior taste and texture that defines the luxuriously creamy, "melt-in-your-mouth" Guylian Belgian Chocolate Truffle experience.
Project Seahorse
As I prefer to support businesses that have strong outreach and support programs, I was quite pleased to learn of Guylian's long commitment to
Project Seahorse
. Guylian has supported Project Seahorse, a marine ecosystem conservation effort, for well over a decade with contributions of over 1.5 million to this important ecological cause.
Explore Guylian Artisanal Belgian Chocolate
Do you treat your guest to chocolate at your gatherings?
Have you ever received a gift of chocolate?
Gifted chocolate for a holiday or special occasion?
Tell me in a comment below! I'd love to hear your thoughts!
I received a selection of incredibly delightful Guylian Artisanal Belgian Chocolate Truffles to explore for the purposes of creating this feature. The opinions above are both honest and of my own experiences. Some information sourced from various Guylian sites.